By the end of this stage the design should describe all the main components of the building and how they fit together, but the design will not have been packaged for tender (obtaining prices from contractors).
Detailed design should provide sufficient information for applications for statutory approvals, such as building regulations approval, and may include an application for detailed planning permission if this has not already been done. This is likely to require a process of consultation and negotiation with the local authority and other stakeholders and third parties.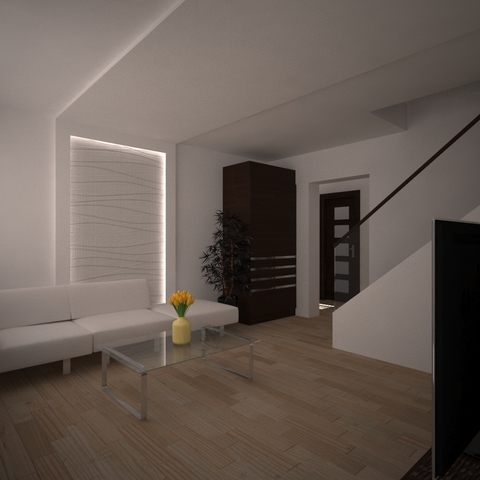 The completed detailed design should include:
Overall layout
Road layouts and landscape
Operational flows
Horizontal and vertical circulation routes
Schedules of accommodation
Identification of standard and non-standard room layouts
If appropriate, room data sheets
Building dimensions and gridlines
Architectural plans sections and elevations of buildings, parts of buildings and components
Outline specification including schedules of components, defining the performance and/or material standards required (including colours)
Elements of design that require specialist input or early choice of manufacturer
Requirements for mock-ups, testing, samples or models necessary to satisfy performance or public relations requirements (including computer generated images)
Key assemblies, component drawings and schedules
Initial schedules of finishes, doors and ironmongery, sanitary fittings, room numbers and signage
Structural plans sections, elevations and specifications
Building services plans, sections and elevations
Definition of phases if the project is to be phased
Safety strategy
Fire strategy
Acoustic separation and acoustic conditions
The use of materials and the potential for re-use, recycling and waste handling
Detailed cost plan showing the capital and lifecycle costs for all the components
Risk assessment including operational issues such as lifts, cleaning of atrium roofs and facade etc.
Increasingly, detailed design involves input from specialist designers. These may; be contractors or suppliers appointed in the first instance to carry out design and subsequently to carry out the works on site or to supply goods or services, or appointed by the client to carry out design.